Renovations Pending: Our construction of the new lobby is moving along nicely, and it is expected to open in June. We are OPEN during the construction activities, but Monday-Friday 8am-5pm there may be increased dust and noise onsite. It is our top goal to make your stay with us during this time as seamless as possible, but please be aware of this when you book with us. Thanks!
*** April 2013 Update***: The first wave of our new rooms should be ready by the end of Summer 2013. The pool and lobby will also be available at that time. We are excited to see these improvements developing so nicely!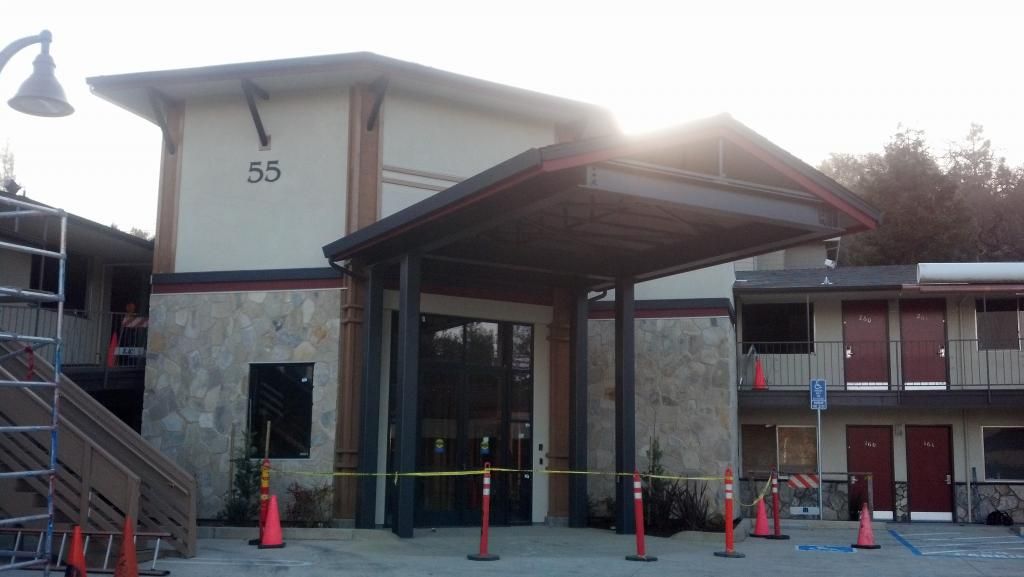 Welcome!
If you're coming to Los Gatos, chances are you're coming here for a reason. Whether it be a family or social event, a business interest, or just to enjoy the splendor that Los Gatos has to offer, why spend any more than you need to on your hotel room? Los Gatos Motor Inn is the Price Leader in Los Gatos, with rates 20-50% less than our competitors.
Here at Los Gatos Motor Inn, we offer you everything you need to have a quiet and comfortable stay within walking distance of downtown. The Los Gatos Village is a beautiful destination nestled at the base of the Santa Cruz Mountains. With so many amazing restaurants and boutique stores to choose from, we will help you get the most out of your Los Gatos experience. Use the www.DiscoverLosGatos.com map below to see what awaits you in the hippest town in the South Bay!
If your plans include exploring the surrounding areas, we're just minutes away from downtown San Jose, the Capitol of the Silicon Valley and the San Jose Mineta International Airport. Drive over the scenic Santa Cruz Mountains to reach the beaches of Santa Cruz and Capitola, or explore just a little further to enjoy the captivating coastal towns of Monterey and Carmel-By-The-Sea.
Amenities Include:
Continental breakfast with Starbucks coffee served daily
Complimentary Wireless Internet Access
Free unlimited use of Los Gatos Athletic Club's facilities
Ample Parking